For over 30 years, Larry and Melissa Kemick have been building custom luxury homes throughout Manatee, Sarasota, and Hillsborough counties. The Kemicks are known for being the first builders to employ many advanced energy-efficient concepts within the state of Florida as well as providing a wide range of high-end finish selections as "standard" features to their clients. Today, the team at Kemick Builders and Consultants prides themselves on producing exceptional luxury homes that are as practical as they are elegant.
When Larry and Melissa Kemick began building custom homes in 1987, they established their new company under one simple premise: building every house as if they were going to live in it themselves. It didn't take long for this belief to drive the pair towards the developing field of energy efficient construction. At trade shows across the Southeast, Larry and Melissa encountered many practical, new concepts which they saw had the potential not only add value but also save their clients tens of thousands of dollars in utilities and maintenance over the life of their home. They were some of the first builders to see the value in this socially responsible business model.
Over the next couple of decades, the Kemicks became a national leader in energy-efficient construction and design. They were the first builders in the State of Florida to use or make standard products like radiant barrier plywood, solar hot water heaters, on-demand water recirculation systems, programmable thermostats, high-efficiency heat pumps, and expanding foam insulation systems. Their foresight paid off, earning them a strong reputation within the industry, 15 Aurora Awards from the Southeastern Builders Conference, and partnership with the National Association of Homebuilders for determining the most effective ways to influence new energy codes
Today, Kemick Builders and Consultants' employs a highly-experienced team to closely manage a select number of luxury home projects each year. Our team, company structure, and specialized work processes allow us to pass along the greatest value possible to our clients.
Our Team: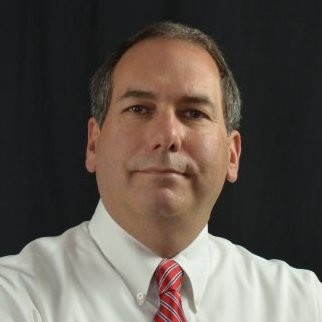 Larry Kemick
Builder, Owner
Having completed nearly 500 homes over a 30-year span in Sarasota, Manatee, and Hillsboro counties, Larry Kemick is one of the most established builders in the greater Sarasota area. Since building his first custom home in 1987, Larry has completed projects valued up to $3.5 million in value in some of the area's most prestigious communities and offsite locations.
Larry began his professional career as a Crew Chief in the Air Force. Upon completing his service in 1983, he refocused his attention from jet fighter engines to homebuilding. His passion for all things technical led him to complete coursework emphasizing drafting and design, air conditioning and heating, and electrical systems. This background has proven to be invaluable in allowing him to recognize and incorporate many innovative and efficient design features ahead of his peers.
Larry's Role in the Kemick Process:
Larry takes an active daily role in the management of the entire building process. From meeting with potential and current clients, subcontractors, suppliers, and building officials to managing the designs, features, and modifications on each project, Larry is always ready to roll up his sleeves and get involved in all aspects of the process. Larry espouses a "whatever it takes" attitude in getting his homes built correctly and he expects the same from everyone else in his employ.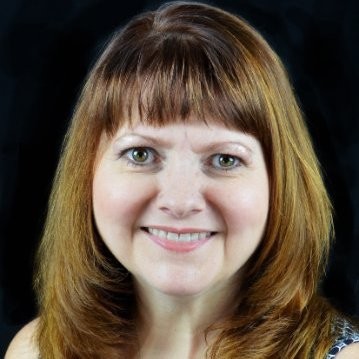 Melissa Kemick
Owner, CFO
In addition to over 23 years of experience in the construction industry, Melissa's background also includes being a licensed real estate broker and serving as a comptroller in the non-profit and medical sectors. Alongside managing Kemick Builders' finances, Melissa's involvement spans the life of the entire project, focusing on the areas of permitting, human resources and subcontractor management. Her relationship with clients, banks, and subcontractors ensures that each job progresses smoothly and according to budget.
Melissa's Role in the Kemick Process:
After the design and contract phase, Melissa guides our homes through the permitting process by gathering and submitting information required by each municipality to assure compliance with all regulatory requirements.
Once permitting is complete, Melissa's role is to work with the client or their chosen bank representative to manage the financial schedule associated with each home. She also works with the construction team to select subcontractors and ensure that all parties on site maintain the proper insurance and safety credentials.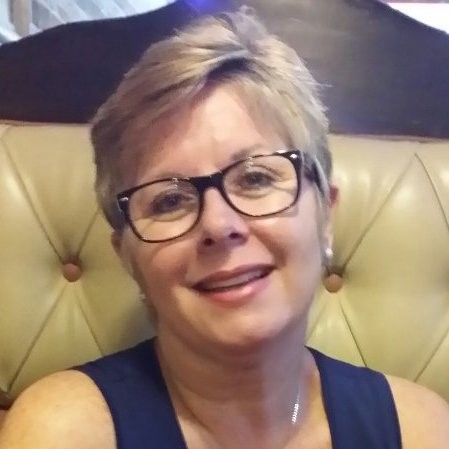 Gina Debbs
Director – Design and Development
With an MBA from Purdue University and 31 years of operations and design experience in luxury real estate, Gina is a vital asset to Kemick Builders and Consultants. She has managed thousands of residential projects over her career for a diverse clientele including institutional and private buyers. Her experience allows her to convey to the client a clear picture of their design choices and how they influence the style of their new home.
Gina's Role in the Kemick Process:
Since 2004, Gina has employed her passion for design to help our clients through the materials and finish the selection process. She works side by side with our clients to ensure that their home's design is a true representation of their needs and desires.
Gina is responsible for selecting and maintaining our available and offered finishes, regularly going beyond the call by finding selections outside of our normal offerings to help bring our clients' vision to life. Gina also assists in the purchasing process for each project, assuring that the proper materials and services are being provided.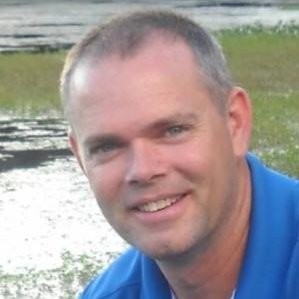 Kent Whitley
Director – Sales
Having spent over half of his 20-year career selling Kemick homes, Kent is our longest tenured salesperson. He enjoys combining his industry knowledge and design expertise to help clients visualize and create the details which make their home unique.
Kent's Role in the Kemick Process:
Kent assists our clients in the design of their structure, down to each and every element that turns a concept into a home. Kent's attention to detail combined with his years of experience in custom home building with the Kemick team assures that your custom home is functional, timeless, and up to the highest standard.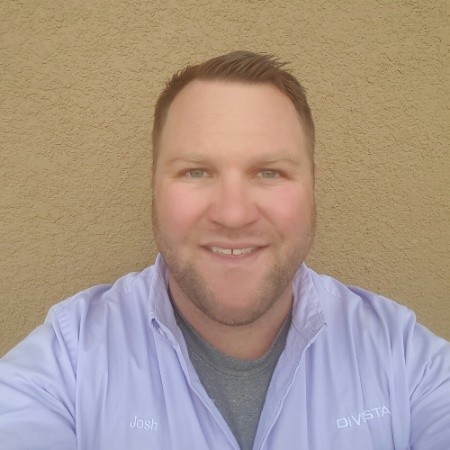 Josh Cartwright
Senior Project Manager
An architect by degree with 15 years of experience in construction, Josh's passion lies in translating an innovative design into the engineered product. His understanding of our industry, gained from years of managing every phase of production for multimillion-dollar waterfront estates, make him an invaluable resource in the field.
Josh's Role in the Kemick Process:
Josh represents our company and clients' interests in meetings with subcontractors, suppliers, and regulatory authorities throughout the construction process. His role includes setting and maintaining construction schedules, reviewing plans at key phases, and managing construction personnel to ensure that our clients' specifications are met in the field.
Josh strives for zero-defect homes at owner occupancy and prides himself on handling occasional punch-out or warranty claims in an efficient and professional manner.

Nick Kemick
Director of Business Development
Nick joined the Kemick team from Dallas, where he worked in the investment management field. He is currently in a project-based role while he studies for his building contractors license and learns the family business.
Nick's Role in the Kemick Process:
Nick's business development role includes projects related to branding, office systems, and workflow development. Alongside his role within the office, Nick also works with our vendors to aide in decisions about purchasing and finish offerings.